The primary purpose of web hosting is to guarantee access to your website 24 hours a day thanks to secure servers (undulated and uninterrupted power supply, antivirus protection, air-conditioned room and fire safety) . These servers must have a high bandwidth (100 Mbps) to ensure optimal accessibility to your website.
How do you know where your website is hosted?
When I ask the question: " Do you know where your website is hosted? The most common responses are:
 I do not know.
 In something, but I'm not sure.
 That's the thing that did it for me.
Click Here for More information : Dmt Web Hosting
Finally, few website owners know exactly where their precious data is stored. This lack of awareness can have significant consequences for your visibility. The most classic case is the outright disappearance of your website because of a non-renewal of the hosting service. Another case encountered, web agencies or small hosts in liquidation who simply forget to warn their customers. If you do not have an access code and you do not know where your site is hosted, you will have great difficulty in recovering your website.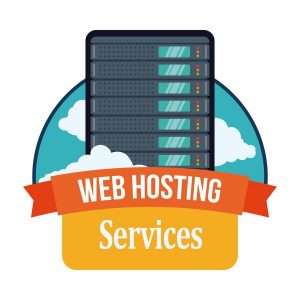 If you are one of those who knows nothing about their hosting, here is a quick and easy way to collect some basic information. Just go here and do a search with your domain name. This simple search will give you the following information:
 The IP address of your website,
 DNS servers,
 Server geolocation,
 Information about the site owner and the email addresses of all contacts.
The different hosting solutions for your website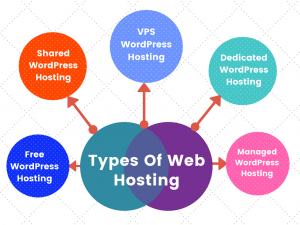 FREE HOSTING:
They lend you free disk space on a server to create your web pages. They earn money through advertising space on your site or through traffic on their own site.
PROFESSIONAL HOSTS:
They guarantee a quality service (bandwidth) and security (data security and the assurance of a reduced number of failures) . Professional hosting is essential in the case of a company or e-commerce site, it is the only way to have your own URL address linked to your domain name. Depending on what you want to host, from the simple web page to the high traffic e-commerce site, the characteristics and therefore the costs associated with your hosting will be very different. The main criteria to take into account to define your hosting need are:
The current and future amount of data to be hosted,
A good estimate of the traffic of visitors and users,
Databases
Database manager
The software you need
IP addresses
Webmail
These main criteria and others like the need to have an SSL certificate are essential to check before making your choice.
HOSTING ON A SHARED SERVER:
Your website will be stored in the midst of several thousand other websites on the same server. The main advantage of pooling a server is its cost. Its disadvantage: You are not the administrator of the server; it can be annoying if you want a particular technology.
HOSTING ON A DEDICATED SERVER OR A VPS:
Your site or your sites are alone on a rented or purchased server. This solution is ideal for very large sites or many small sites, its disadvantage lies in its cost, it also requires skills in server administration. The VPS server (partitioning of a server into several independent virtual servers which each have the characteristics of a dedicated server) provides an ideal compromise between the shared server and the 100% dedicated server thanks to virtualization.
Conclusion:
Choosing your hosting can look like an obstacle course, it is not easy to find your way among all the offers offered and our web hosting can advise you.
Source : https://www.dmtwebhosting.com/